Our books and learning resources aim to teach children of all ages
about the crucial role engineering plays in their lives.
Designed to appeal to kids of all ages, our books are colorful, entertaining and educational.
They are perfect for teachers, after-school programs, STEM fairs and other outreach.
The books can be customized with your ad on the back-cover as well as a letter from your organization on page 2. Info here and here.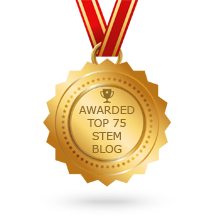 Check out our engaging, educational blog.
We look at the "E" in STEM from all angles — teaching & learning,
diversity, policy, and much more.
Our Teacher's Guide makes it easy to teach engineering!
Educators in the classroom, after school, or at home can easily teach engineering to elementary school kids with the
Dream, Invent, Create Teacher's Guide, a 175-page downloadable PDF.